Latest updates featuring Frida Sante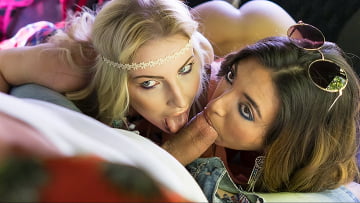 30th June
- Backpacking their way to Paris, horny besties Frida Sante and Georgie Lyall have been hiking for what seems like forever, but just can't seem to find
the road! Off in the distance, Georgie spots a true-to-life London taxi. Telling the driver what little money they have, the couple offer him a little incentive to take them for a ride by showing off their tits, shaking their asses, then sucking his dick! A double blowjob and rimjob follows, and as the driver gets more and more excited, he makes Frida squirt onto Georgie's face! After the driver cums on both of their tongues, he invites the ladies back to the hostel he is the Landlord of...to be continued!
...Read More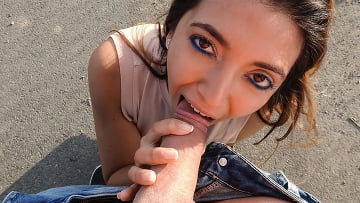 30th May
- I was walking down the street today when I got an eyeful of the beautiful Frida Sante, so I had to approach her. Frida was a Mexican babe visiting Pra
gue on holiday, had a gorgeous face, and her body left me almost speechless. I told her she could be a model with beautiful legs like hers, and offered her 100 euro to show me at first. Frida was a shrewd negotiator and asked for much more money, and she was so sexy that I couldn't help but pull out more cash. After seeing her perky tits and tight pussy, I offered her even more money for a blowjob, and then I got so horny that I just had to fuck her. After banging the Mexican babe in multiple positions, I came all over her face with a facial!
...Read More