Latest Updates from Pornstar Scenes (Page 36)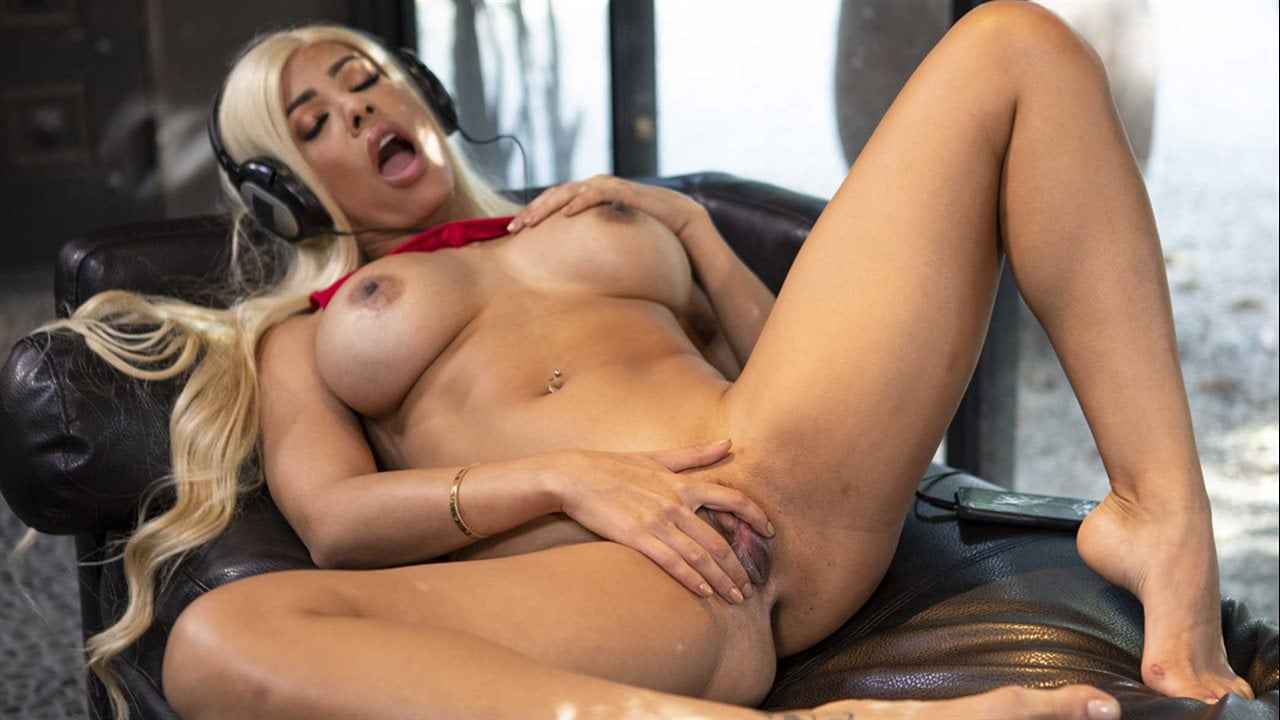 Sexy Cuban Luna Star has just caught her big break; she's been asked to interview famous jazz pianist, Damon Dice, for a major music magazine. Handsome Damon has asked the young, blonde writer to come and stay in his modern mansion while she finishes the article. She agrees, but with every passing minute, the sexual tension in the house becomes more and more intense! The two finally get a chance to act on their carnal desires when Damon catches naked Luna pleasuring herself on a leather sofa while listening to his music. Voluptuous Luna soon melts like soft putty in the musician's arms, his experienced hands showing her what she's been missing, as he plays her gorgeous body like a beautiful, curvy instrument. These two don't stop until Damon is stroking his big, throbbing cock to completion all over Luna's pretty face and big lips. This is one assignment this busty Latina will never forget!
There's a special thrill in knowing somebody's watching you while you are doing something you shouldn't. Porn scion Rikki Braun knows that, so he assembled five sultry brunettes and put them in compromising positions for our eyes only. Cover girl Kendra Spade delivers a scorching hot performance and headlines a stunning cast of horny exhibitionists. No point in hiding...they know you're watching!
Damon Dice is a private eye hired by Anna Morna's husband – he wants to know her every move. Damon begins photographing Anna in secret through the window, but soon becomes too intrigued by the gorgeous, horny wife as she masturbates in lingerie. When Anna spies Damon snapping her pic, she invites her husband's hired man inside to create some pornographic evidence of her own.