Latest Updates from 'Fake Hub' (Page 2)


I saw beautiful Asian babe May Thai hiking just outside Prague, but she had got lost and needed to find her way back to the city centre. I was happy to give her directions to a train station, and when I heard that she was low on cash I offered her 2,000 Crowns to show me her boobs. She wasn't sure at first, but for 4,000 she pulled up her shirt and showed me those cute little tits. She was so happy with her new stack of money that I offered her another 10,000 to suck my cock! Soon she was bending over to let me fuck her doggystyle and riding me cowgirl, then sucked me off till I came in her mouth!
Amber Jayne started off by giving me lip about being too slow to pick her up, so I thought she wanted to get right down to shagging, but it turned out she was hoping for a chance to drive my cab! I've already got a lot of birds driving for me and I told her it wasn't in the cards, but she had other ideas. She popped open all the buttons on her dress and announced that she was going to make an opening come up, then waggled her arse at me! Amber proved just how much she wants the job with an amazing tease, licking my cock, grinding against me, and even tonguing my arsehole, then rode my chap like a madwoman and slapped my face! This blonde's definitely got what it takes to get in the driver's seat, taking my big load in her mouth and spitting it all down her tits!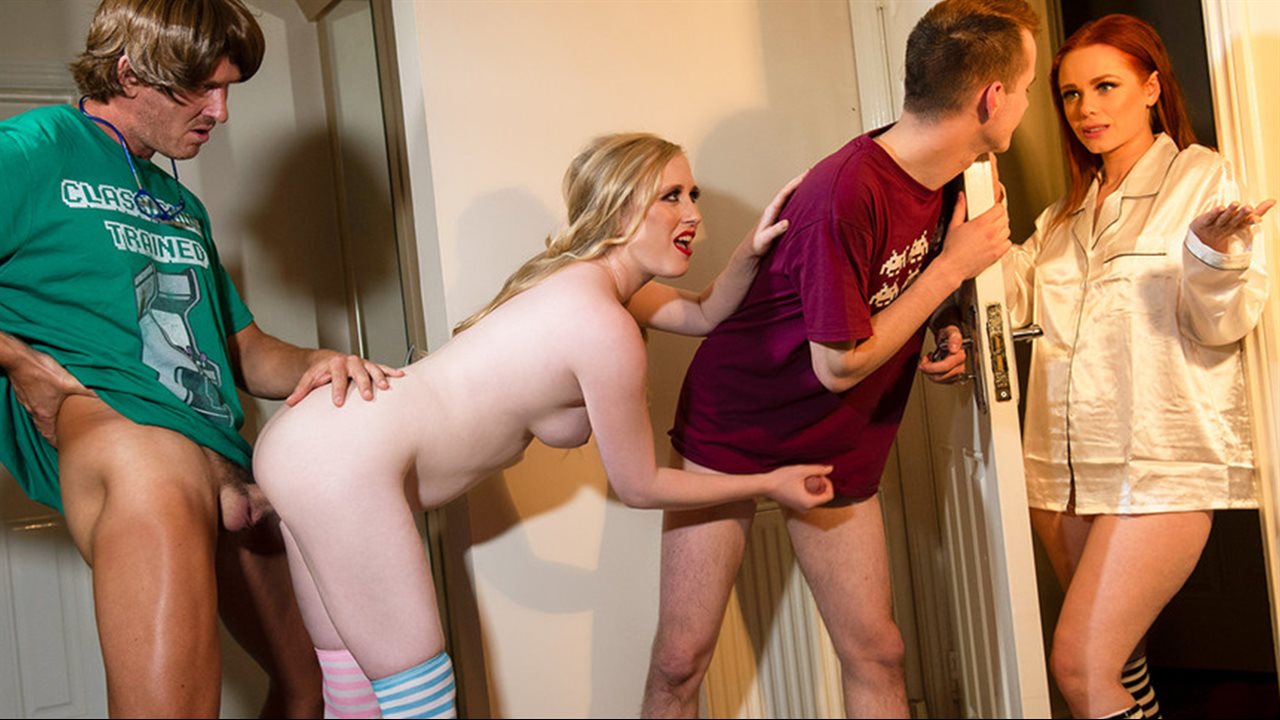 Satine Spark enjoys playing spin the bottle with her sorority sisters, but she wishes there were some boys to join in! Her bestie Ella Hughes's nerdy brother Dave (Sam Bourne) and his friend Steve (Marc Rose) are the only ones available, and they're total losers...but their cocks are in proper working order! When Satine catches the lads stealing her knickers for a spell to make her fall in love with them, she goes along with it so she can get a taste of both those dicks in her mouth and in her fanny. Steve gives Satine a creampie and Dave shoots all over her face. Satine tells a shocked Ella, "I assure you, it's purely sexual!"