Latest updates featuring Tori Karsin
How many of you have, or have had, a lady boss with big tits? How many of you have, or have had, a lady boss with big tits who called you into her office so she could drop her bra, drop her panties, get on the floor and masturbate her butthole with a butt plug and finger-fuck her pussy? We see that not many of you are holding your hands up. That's what female executive Tori Karsin does in her Executive Sweet pictorial and video here at SCORELAND. Yes, the perks of having a horny lady boss are sweet indeed. "I masturbate daily, at least once a day," says Tori from Texas. "Most of the time, I masturbate several times a day. I love to look at porn DVDs and videos on the computer and masturbate as much as I can." A girl after our own hearts. Most women claim, at least in surveys, that they like to read soft-core erotic books but girls such as Tori like to see it and bake their cookies, not just read about it. This is very commendable. More women should be encouraged to join TSG websites and give their fingers and toys some exercise. When she has time, Tori likes to visit strip clubs in Houston.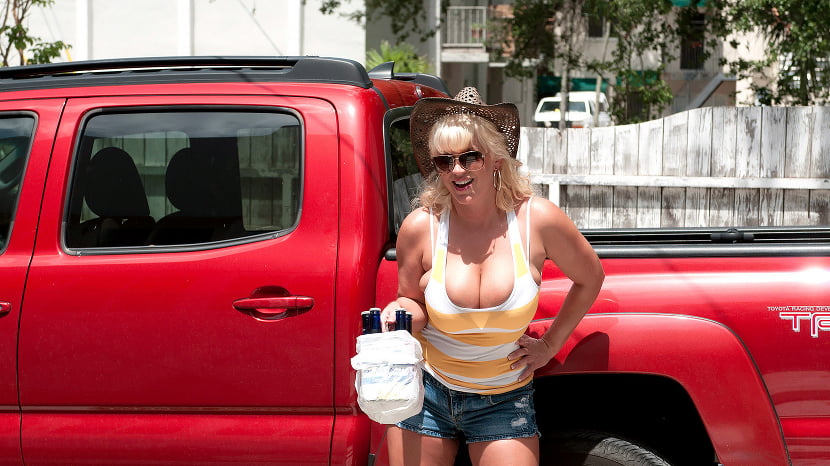 Tori Karsin is a Texas bra-bustin', divorced MILF visiting Miami in this Bonus photo set. With Tori's looks and bod, she could easily pass for a hot Florida chick as well. In fact, when the editors first saw her photos, we thought she was from Florida. "People were yelling and shouting when we were taking these pictures," Tori said. That sounds like Miami. Tori loves to flash her body in public. "I'm really a small town girl. I come from the suburbs of Houston. I'm impressed by Miami, the buildings, the traffic. Everybody watching me, honking their horns.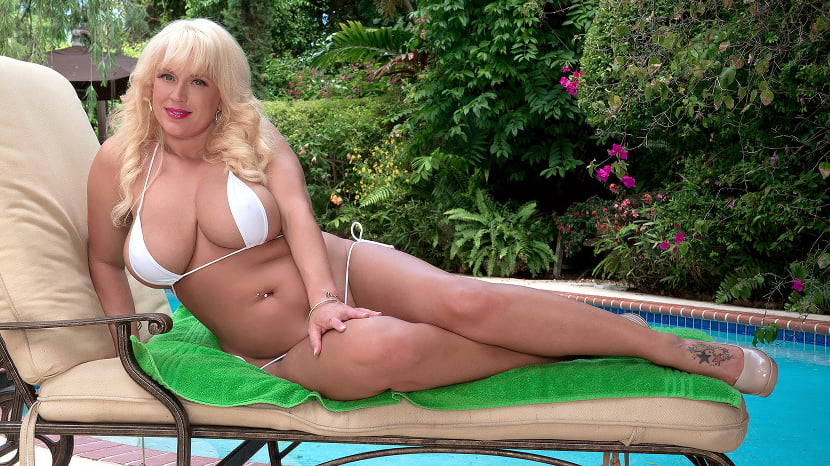 It's the first time at SCORELAND for Tori Karsin, who kicks off her arrival with a bikini layout and video. An extreme bikini so skimpy, it looks like dental floss. That always works for us. Tori is from Houston. She likes to cook, read and shop. Another activity Tori enjoys is watching porn. "I love to watch porn and masturbate as much as I can," Tori says. That works for us too. "I like naughty, dirty sex and clitoral stimulation." "I love dressing to show off my body. I want my big boobs to be seen.