Latest updates featuring Angel Del Rey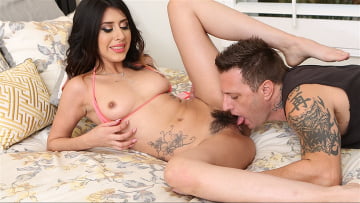 10th October
- Something about growing a big bush really makes a woman horny. Maybe it's all the pheromones. Whatever it is, Angel has been insatiable since her bush
loving bf made her grow out her pussy hair. She can't get enough. It's always so wet now. So wet. She has to play with it non-stop. When will he ever get home? She needs a dick in her and she needs it now. Hurry. He is stroking his cock as he rushes home. Coming into his house, phone to ear and dick in hand he dives straight into that hairy pit of desire and gets to munching beaver like a porn star from the seventies. His face literally disappears in the bush. Next, his cock goes full camo as it hides out in the bush of that sweet cock socket. They bounce and fuck all over the bed culminating in a white shower of semen all over the hairy moist love thicket.
...Read More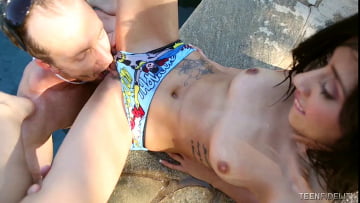 7th June
- Angel Del Rey is spending the day with her fuck buddy Ryan and they're going to do everything they can think of that'll make her wet. They start with
a fuck in the pool and then move to the restroom where Ryan Shaves her tight little twat and shoves his cock in her asshole, they continue to fuck until Ryan fills her up to the brim.
...Read More