Latest Updates from 'Gookkake.com' at Pornstar Scenes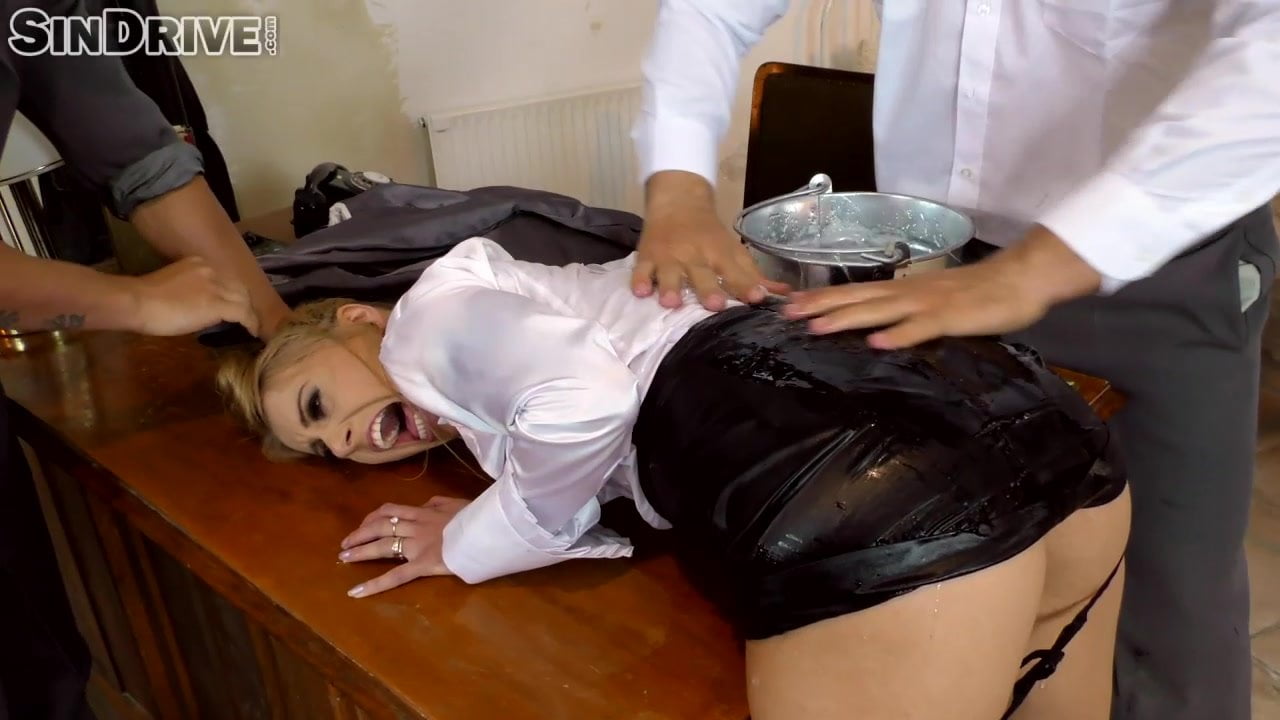 Nikky Thorne may have been giving it hard to Mira Cuckold's ass in part 1 of this kinky insanity, but now that two of the prison guards have stumbled in on them they focus their attention on feisty Nikky, and they're gonna show her what prison life is really like! First they rip her blouse to shreds, then when they've got her where they want her they start double teaming this slut, putting one in her pussy and one in her mouth, and that's just the appetizer for the ass and pussy DP coming right up! To mix it up even more they bust out the goo and get it all over this sloppy hottie and her lovely outfit! This freak takes it hard in all holes before getting her face double jazzed! Now that's a proper prison bitch!
If there's one way to boost moral with your sexy employees at work it's to blow their minds with a proper goo covered fuckin'! This boss sees that his receptionist are getting off track with their duties, but he knows how to really bring them close together...in fact, actually sticking together with his bucket of goo that works wonders on both their sexy outfits and their incredible bodies! This guy needs some guinea pigs to test out his new super-goo product, and after a bit of hesitation these freaks are totally down, happily ripping those clothes open to try out some ass-to-ass goo play and anything else coming their way, with some goo fucking and sucking until this guy adds his own goo to the mix! By the time these two have been fucked and gooed to the max they're definitely living up to the name "gookkake"!