Latest updates featuring Africa Sexxx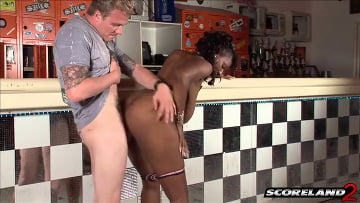 24th February
- This is the perfect Africa Sexxx video because it presents her as the person she really is: a nice, laid back, personable girl-next-door who just happ
ens to have a very high sex drive. I can see what happens in this video happening with Africa in real life: She's a barmaid who approaches a guy in a bar and strikes up a conversation with him. She doesn't talk him up. To me, the term "talk him up" implies that the person is being fake or trying to get something from the other person. But Africa is just having a friendly conversation with the guy, trying to get to know him better, even being a little flirty.
...Read More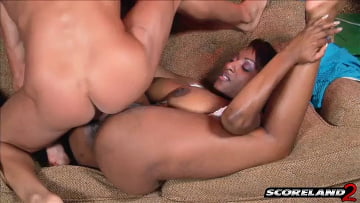 15th October
- This video (and the accompanying photos) of Africa were shot in 2007. It's a great scene in which this ebony goddess gets ass-fucked on-camera (she di
d it a few other times), and the action beautifully shows off her pliable, natural, G-cup hangers and pink pussy (one of the pinkest I've ever seen, if not the pinkest).
...Read More