Latest Updates from 'Devils Film' (Page 2)


Rachele Richey is ready for a new career. She gets an interview for a job selling watches and is tasked with selling a watch to the owner Cyrus King to prove her sales skills. If there is one thing a titter knows how to do it's sell herself. This guy never stood a chance as she soon has him eating out of her hands, or in this case, off her tits as she shows him how to sell a watch to a man. With a rock hard dick in her mouth, he is offering her the job within minutes. Being no slouch, she fucks him all over the place, especially teaching him the fine art of massive titty fucking. Cock buried deep in boulders of love, this man can barely come up for air.
When Dee Williams' jet pilot husband Marcus London is away on a mission, she decides to unearth her inner squirt gate. Practicing the eastern art of female explosion, she finds her G-spot and awaits his return. Hornier than she has ever been, she barely lets him get through the front door when she has him on the couch and riding his cock to a climatic explosion within seconds, but that's not enough. Over and over she blasts sweet soaking gushers of squirt all over him as she orgasms over and over again.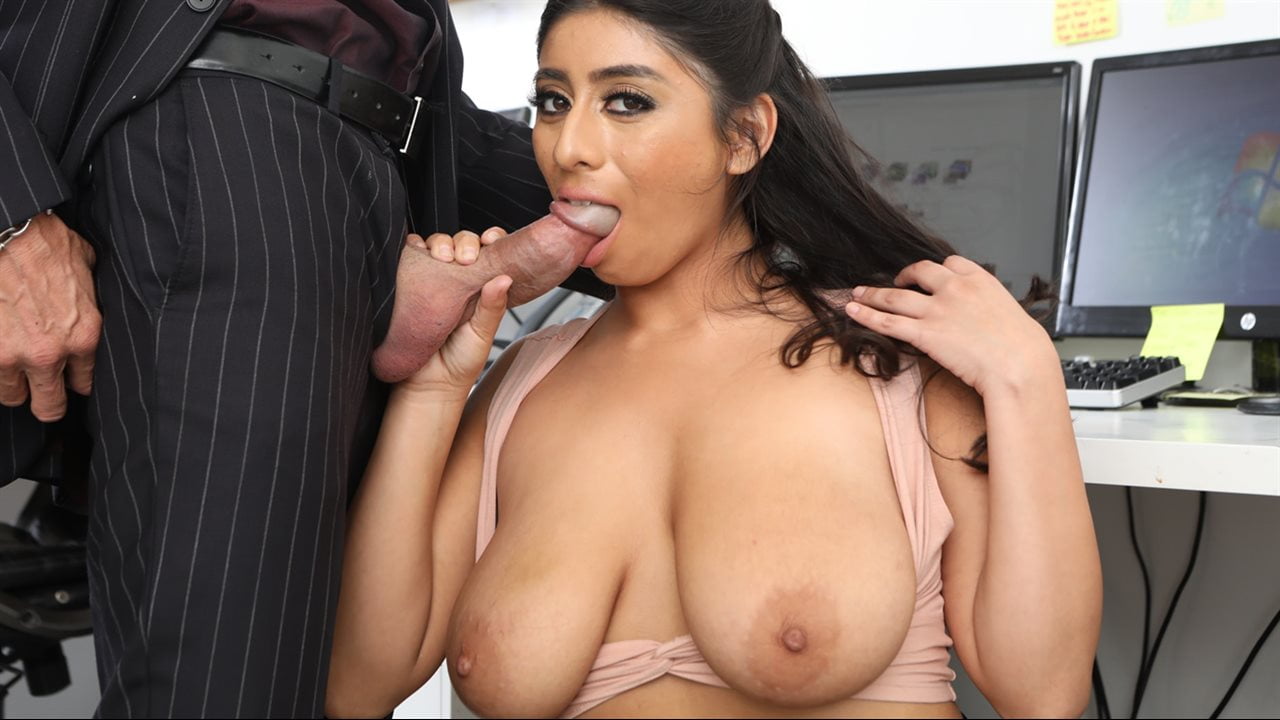 When Violet Myers' boss fails to show up for a meeting to sell the company this big titter is pushed into the situation of saving the deal. She brings out her best assets and lets her boobs do the work as she offers them up as proof she deserves a major compensation. Boy, does this man from New York agree. Tommy Gunn gets lathered up and wet in spit as he fucks her sweet mouth and deep cleavage rack before taking part in some fine wet pussy. All over the place they fuck as she rides his cock for all its worth and is rewarded in a shower of semen gratuity.