Latest updates featuring Victoria Steffanie
9th July
- When Brick Danger picks up stranded slut Victoria Stephanie finds out she's been picked up by a married man, she's wrapping her pretty mouth around hi
s huge cock – while he's got his wife on the phone! But with a perky set of tits and a right little pussy, Brick Danger is ready to stretch her out!
...Read More
>> CLICK HERE TO DOWNLOAD <<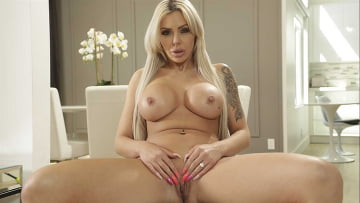 3rd July
- Bridgette turns up out of the blue to surprise her college bestie Nina, but it's Nina's new stepdaughter Victoria who gets the biggest surprise of all
! While Nina is out of earshot, Bridgette lets her long tanned fingers play in the teen's blonde hair before traveling down to play with her pussy. Victoria can't believe this is happening, especially when her stepmom walks in to find Bridgette licking her clit...and the hot house guest talks Nina into joining them! It's not long before Nina is shoving her massive tits in her stepdaughter's pretty face. As she eats out both sexy cougars and has her first ever scissor sesh, Victoria realizes she's totally hooked on pussy!
...Read More