Latest updates featuring Valerie Kay
31st March
- Once Valerie has her mind set on something - she always gets what she wants. She has been a big fan of a particular rapper for a while, so when her fr
iend tells her that he is doing a secret show at the bar she works in, Valerie doesn't have to be asked twice. Needless to say, she ends up at his house and she is going to make the most of this opportunity and grab it hard with both hands.
...Read More
3rd December
- Voluptuous Valerie meets a gorgeous guy who invites her back to his hotel - what will happen? We are about to find out.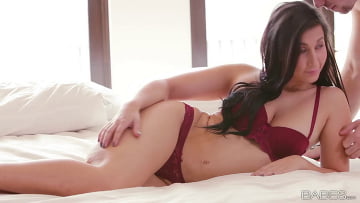 17th June
- Saturday Morning, Chad kisses Valerie awake, 'time to wake up baby' Mmmm that's rather yummy, but more would be better she thinks. Unzipping his fly,
she gets his attention. Oh my! What's for breakfast Ahhh, warm cum!
...Read More