Latest updates featuring Nikki Benz
31st December
- Nikki was Nicole's boss before she decided to branch out on her own and start her own fashion empire. Nikki is bitter, but she would never admit that
to anyone. After not parting on the best terms and with her biggest competitor's company continuing to grow, its time for Nikki to do something about it. When she gets a meeting with Nicole's exclusive model, Jason, she knows exactly how to play it so that he will become her key to Nicole's downfall.
...Read More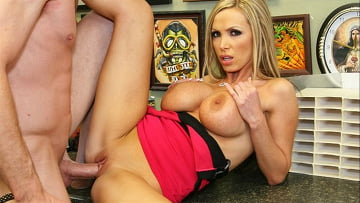 9th February
- Its Nikki's birthday and she is surprised by the Mofos family with a free voucher to Last Chance Tattoo. She goes through the day anticipating and dec
iding on what tattoo to get. The nerves get the best of her and fortunately Jordan is around to ease her, she gets more for her birthday than she could have bargain for.
...Read More