Latest updates featuring Mike Mancini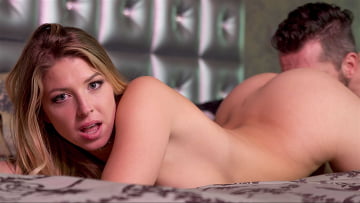 9th July
- Akarra has had her eye on her sexy boss for a long time, but he's always dated only the hottest models who audition for his agency. When she learns th
at he's finally single again, she knows that this is her big chance to make Mike see her as more than just an assistant. Akarra decides the time is right to take a chance, and at the end of a long casting session of hot models in lingerie, she strips down and presents herself for Mike's approval. Akarra had no idea that he's been wanting this for just as long as she has, and as the long-built tension finally pulls the lovers together, they're ready to focus on the now!
...Read More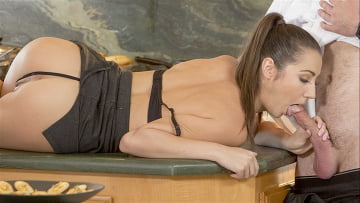 12th October
- Lily has hired handsome private chef Mike to cater her party. When she checks on him in the kitchen before the guests arrive, the food isn't the only
thing that looks delicious. Mike offers her a taste of cream sauce, but Lily is looking hungrily at him! The stunning brunette runs a hand seductively along Mike's chef's whites, then dips a finger in the bowl and dabs scrumptious cream on her chest to offer Mike a taste. The tall muscular stud can't resist, licking the sauce off Lily's milky skin before bending to lap at her delectable pussy! Lily is delighted to discover that her chef's talents for sex even exceed his skills at cooking, as he brings her passion to the boiling point! As they unwrap each other and feast on each other's bodies on the counter, Lily shrieks like a kettle as Mike whisks her to hard peak after peak of orgasm!
...Read More