Latest updates featuring Melody Pleasure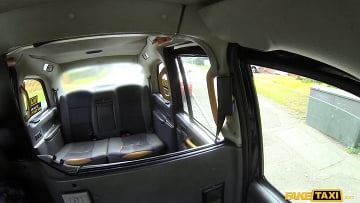 29th October
- It was my first time driving the FakeTaxi today, and the ride I had with Melody Pleasure guaranteed it won't be my last! I saw this pretty blonde babe
walking along the side of the road, hailing a cab. By the look of her long legs and firm ass, she looked like she could be a model. Melody was headed to the stripclub in Whitechapel to audition for a job as a stripper. She was a little nervous, though I had no idea why: she had perky tits, a pretty face, and looked like she'd have no trouble making men horny. Maybe to ease her nerves, maybe to save a buck, Melody asked if she could pay her fare with a blowjob. She told me it had worked with John, and I told her it certainly worked for me! She sucked my cock in the backseat, then I fucked her wet pussy doggystyle. How horny is it that she'll be doing her stripclub audition covered in my cum?
...Read More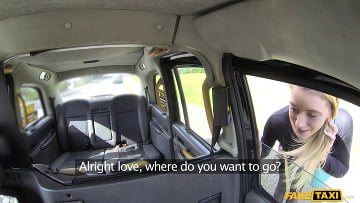 12th October
- There was a Dutch girl on the side of the road hailing my cab today. She was tall, blonde, and wearing fucking horny black stockings. Melody Pleasure
wanted a ride to a faraway location, so I asked her if she could pay for it. Not to worry, she told me! We got to chatting about Amsterdam, but then she asked me if I accepted Euros. Euros are no good to me in England, so I needed another form of payment. Since I liked Amsterdam, this blonde babe from Holland decided to give me a little local flavour. She spread her legs and started to play with her tiny tits and pierced pussy. I climbed into the backseat, where she gave me a blowjob and a rimjob, then I fucked her silly! When she put her stocking on my cock, it turned me on so much that I didn't remove it when I gave her a cheeky facial.
...Read More