Latest updates featuring Kendall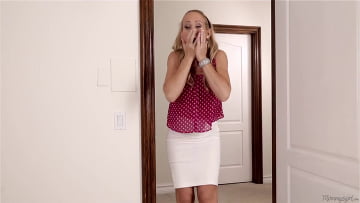 29th November
- Simone Sonay has been making strides in her relationship with stepdaughter Alison Faye. Today she's taking some time to get her circulation running in
order to relax. Her technique in yoga is stunning, and we see she has what it takes to get into those tough positions and really get the results she needs. Meanwhile, Alison needs her mom. Calling out for her doesn't do the trick so she goes to find Simone in her studio. Alison's manipulative neediness gets Simone into bed with the spill of a cold drink all over Simone's top. Before long Simone gets the point of it all, and Alison's need to play around with her stepmom comes to fruition. Soon they're naked, and Simone is lusting for Alison's nubile ass. Simone doesn't waste any time getting straight to the point and it's only minutes before Alison is enjoying long shuddering orgasms from her expert step-mom. Simone can see through Alison's manipulative plan, and tries to get her back on track as soon as possible.Once Alison cums, its Simone's turn. She learns how much Alison has been studying for real when she figures out that Alison's techniques have become exponentially better. Simone enjoys a tender orgasm from her step daughter, one she wasn't prepared for. Simone decides it's time to teach Alison something new, so she has Alison sit on her face, in 69 and we see them both licking each other's wet pussies until it's time for Alison to start applying the same gusto to her world geography test.
...Read More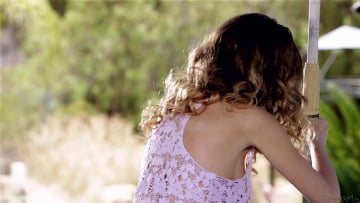 20th September
- Alison Faye is in a mess. Simone Sonay (her step mom) caught her masturbating when she came home from school. Alison's plan was just to discover her b
ody, and take some private time to rub one out. Simone doesn't know how to talk to Alison so she takes some advice from her sister In-Law and longtime best friend. Ava Addams surely knows how to fix the situation.Alison definitely thinks this whole ordeal is rather awkward. Simone and Ava want to help Alison find herself and be confident. Their offer is enticing, but Alison is reluctant. Simone and Ava will need to prove that this is just what Alison needs to take her sexual education to the next level.Before long Alison is learning as much as experiencing some rather important life lessons from her step mom and auntie Ava. Alison's smiles prove she is enjoying every moment. And when they all have a chance to cum Alison gets a chance to learn that she is just like other girls, and that having sex with her friends is completely natural, and even an experience worth having to make herself the sexy confident woman Simone wants her to me.
...Read More