Latest updates featuring Katana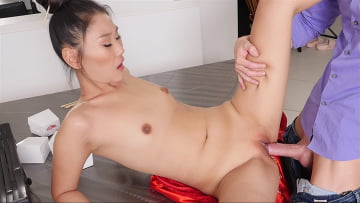 10th December
- Ryan is sitting in his girlfriends favorite Pho restaurant, when he gets a call that she is not coming. The waitress explains to him that they are clo
sing soon. She asks him is everything is ok with his food becausehe did not really even touch it. Ryan explains that he does not know how to use chopsticks, Katana Laughs at him. She sits next to him to help him and direct his hands in the right direction so that he can 'learn' howto use the chopsticks.
...Read More
10th November
- Katana stood out from the crowd in Spain, so it's no wonder that dude tried picking her up. Lucky for him, she was down to flash her small tits and pe
rky ass for a bit of money. Next thing you know, she was on her knees giving him a sloppy blowjob!
...Read More