Latest updates featuring Kamille Amora
4th May
- Ryan loves going to the park to watch the little league games, not just for the love of the sport, but to check out the hot moms! Kamille's bright red
hair catches his attention and then he sees those huge all-natural tits that he just can't resist. He gets her back to his place where her massive boobs completely engulf his cock! He strikes a home run, blasting his cum deep inside!
...Read More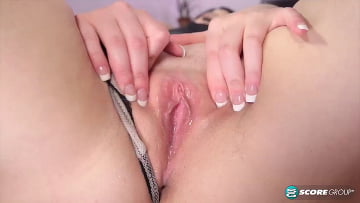 4th June
- Meet Kamille Amora, a young Seattle, Washington dancer and now SCORELAND model. Isn't she awesome? Mother Nature has been crazy-generous to Kamille. "
I've been going back and forth between stripping and trying to do this whole thing with you guys. I've been trying to model for The SCORE Group since I was 18, almost 19. I love being naked and showing off my body. I pretty much walk around my house naked all day." Kamille loves wearing corsets, tank-tops, halter-tops and camis. This has made the male population of Seattle who cross her path very happy. "I was actually a 32C when I was nine years old, and that's when I realized I was going to have a lot of problems with guys looking at them. I was a tomboy, so that had to end. You can't be a tomboy with tits like these, and then they kept growing.
...Read More
>> CLICK HERE TO DOWNLOAD <<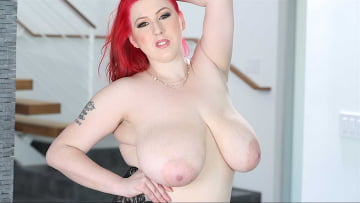 10th May
- Busty Kamille Amora is getting ready to seduce her father's latest intern, Brad Knight. She moisturizes her massive boobs to be ready to give him the
smoothest tit fuck he's ever experienced. While Kamille is getting ready, Brad comes by to pick up an important document for her father's business. But before Brad can head out the door, he takes one look at this whore's massive cleavage and can't help himself but want to stay a little longer. Kamille brings the nervous Brad into the living room where she seduces him with her huge breasts and gets his big cock rock hard! Brad's dick disappears as Kamille tit fucks him until she gets on all fours and lets her dad's employee pound her pussy for free--all while still on the clock! Its obvious that this busty slut can't get enough dick for one day! Everyone loves working for Kamille's dad as they get to fuck the boss' daughter daily!
...Read More