Latest updates featuring Barbie Kelley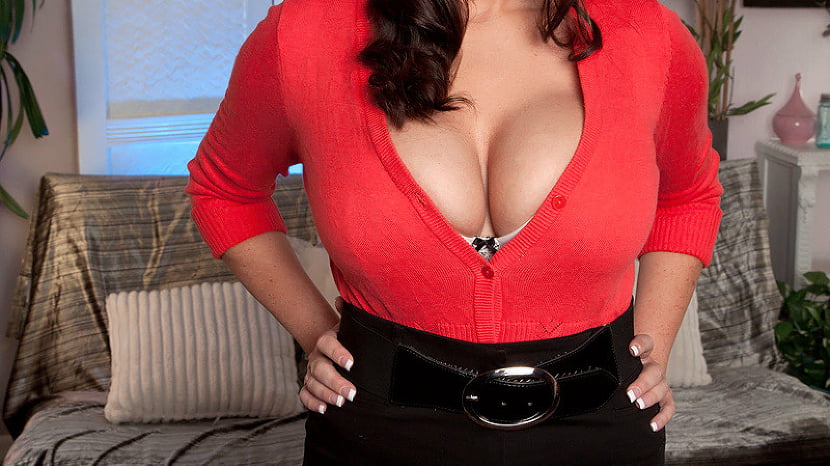 Barbie Kelley (Big Racks, Hot MILFS on DVD) is married to Mark, a veteran subscriber to SCORE, Voluptuous and XL Girls magazines and SCORELAND. He wanted to see his wife in SCORE, something other readers have mentioned over the years but rarely follow-through on, whether it's a wife or a girlfriend. Barbie contacted BeASCOREModel.com last year and posed and also did two boy-girl scenes. Jayden Prescott, Kelly Christiansen, and several other models are also married to SCORE readers. Kaytee Carter is the girlfriend of a reader. Barbie just recently returned for another visit. We talked to Barbie and Mark both individually and together. SCORE: Did Barbie practice poses and positions either on-camera or in a mirror before visiting the SCORE building? Mark: Barbie is a total ham! She loves the camera and it loves her. I always say that as long as there is a mirror in the room, her two favorite people are there. (Laughs) SCORE: Do you go to strip clubs together or bra shop together? Barbie: We have gone to strip clubs before but it isn't high on our list of things to do.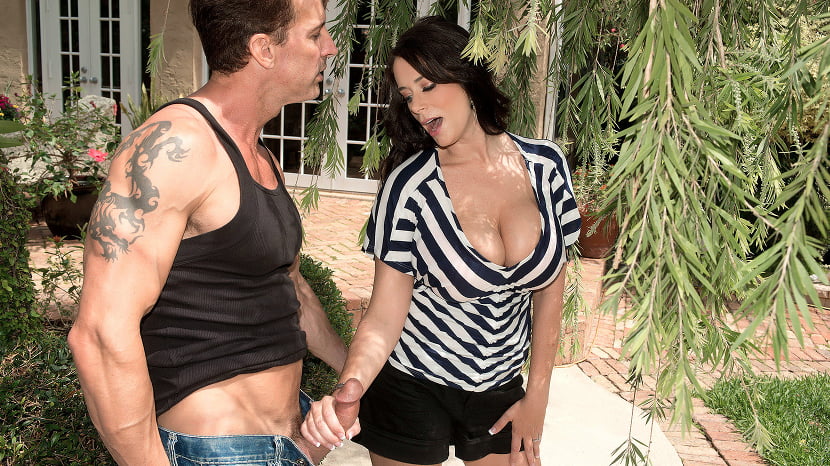 This is Barbie Kelley's third boy-girl scene and her second visit. The wife of a veteran SCORE reader, Barbie is just as big a fan of SCORE as her husband. Both Barbie and Mark discussed how it all came about. Here we talk to Barbie about big boobs and more. What do you love about big boobs? Barbie: Breasts are like chocolate chip cookies fresh out of the oven. Little ones are good. But big ones are even better. Breasts are really beautiful. They're soft and pillowy and feminine. They're pretty shades of pink and brown.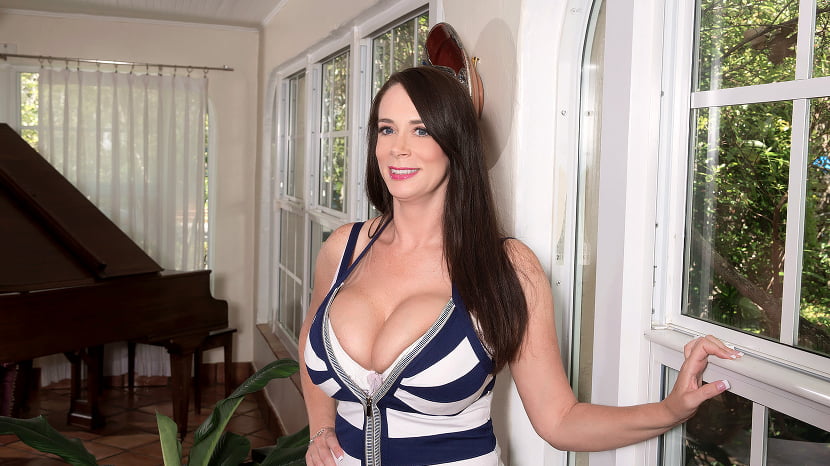 Barbie Kelley (Big Racks Hot MILFS on DVD) debuted at SCORELAND last year in solos and hardcore scenes. She is the wife of a veteran SCORE reader (as is Kelly Christiansen and Jayden Prescott). One of his dreams was to see his wife in SCORELAND and SCORE magazine. This dream came true. Just like in the movies. We spoke to the couple both individually and together. Mark, how long have you been reading SCORE and Voluptuous? Do you get it regularly? Mark: I am pretty sure that I have the first issue of Voluptuous. Since then I have very issue of Voluptuous, SCORE, and XL Girls magazine. We are subscribers and when it is time to renew we pick the longest term available. If lifetime was an option we would choose that. Do you have any favorite models from any era of SCORE? Mark: Doesn't everyone? Early on I loved Rhonda Baxter, Dani Ashe, Diane Poppos and Lisa Phillips.