Latest updates featuring Athena Palomino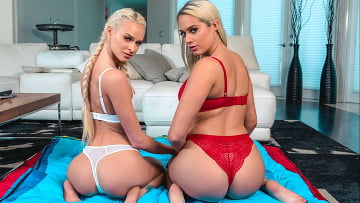 11th April
- Emma and Athena arrive at their old friend's place while passing through town, and Lucas can't keep his eyes off them! When his girlfriend patiently w
aits in bed, Lucas sneaks out into the living room where Emma and Athena are already face first in each other's twats, and ask hm to join in!
...Read More
24th February
- Athena has been told that things move fast in Hollywood - but she didn't realize just how fast. She is in her first job from college - hired as an exe
cutive assistant to an influential talent agent and now she finds herself at one of the biggest celebrity parties - but that isn't the craziest part - when she accidentally spills champagne on one of the famous guests, it isn't long before she is doing things she never thought possible.
...Read More